Boost your sales
From launch posters and colourful insights to other promotional materials: discover all the right support tools to promote your hot offer in-store!
Incredible store decoration
More shiny things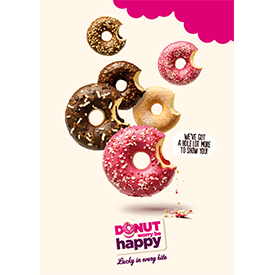 Catalogue
Looking for a nice overview of all our donuts? Download the catalog here
Download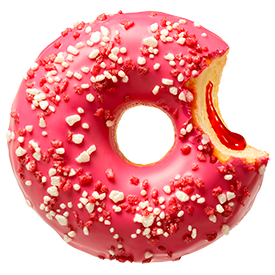 Need product photos?
Promote the donuts in a different way? We are curious about your idea!
Get in touch
Got a question for us?
Don't be shy, our team loves to answer any questions you may have!
Get in touch
Psst… we've noticed you're a sweet tooth. Did you know this website also contains cookies? Accept them for optimal performance. It's the most delicious way to give you the best possible experience.